Why I chose Apprenticeship - Conor Farrell
An apprentice with Arthur Cox, one of Ireland's leading law firms, Conor recently completed Year 1 of the Accounting Technician Apprenticeship. Conor takes us through why he chose the programme, his on-the-job learning experience, as well as what he thinks are important qualities for an Accounting Technician to have.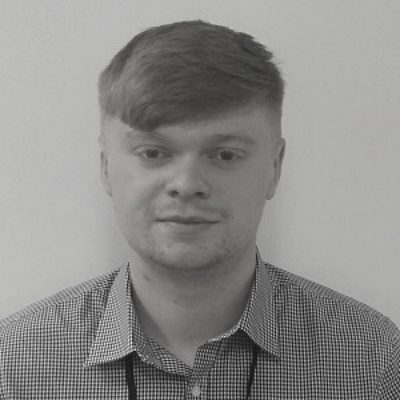 What made you want to apply to the Apprenticeship programme?
After finishing school I felt I needed some time to travel and figure out exactly what career I wanted to pursue. I always had a strong interest in business and finance but was unsure of what career path to take. After getting insights into different careers in the business and finance world I felt that accounting was what interested me the most and what I would excel in.
I came across the Accounting Technician Apprenticeship whilst browsing different study options to become an accountant. What really attracted me was the work experience you get which is not available through any other programme I could find.
In school I always learned more when actively doing something rather than studying alone. The Apprenticeship provides this with four days a week on-the job-training and one day in college. I find the college side of things is a lot more interesting and beneficial as I can take what I've learned in college straight into my position in work.
Can you describe your typical week?
I am working in the accounts department of one of the largest law firms in Ireland; I feel this was the perfect job for me as I have an interest in law as well as accounting. Usually I assist in one of our teams such as billing, receivables, credit control, payable etc. for a couple of weeks and then move onto another area giving me a full range of experience.
I work Mondays, Wednesdays, Thursdays and Fridays leaving me with college on the Tuesday. Having college on the Tuesday breaks the week up nicely as the week can be long with the studying involved. The programme can be demanding at times but the support from Accounting Technicians Ireland is incredible, along with the support you receive from your workplace and colleges mentors.
Has anything surprised you about the programme?
I was surprised with how well ATI have dealt with the Covid-19 crisis, switching to online lectures and support. All lectures are recorded incase students cannot attend live lectures and they are also brilliant for revision. Everybody in ATI has put a lot of work into this and it shows how much they want their students to succeed.
What advice would you offer someone looking to start a career in accounting?
For anybody thinking of pursuing a career in accounting, I would suggest looking into the Accounting Technician Apprenticeship for all the reasons I have given above. The recruitment process is straight forward and ATI will even provide interview tips if you make it through to the interview stage. If you do decide to apply for the programme make sure this is the career for you as there is a lot of work involved. A great eye for detail, accountability, organisation skills, adaptability and good communication skills are important qualities for any finance professional.
Applications to the Accounting Technician Apprenticeship will open on the 1st of March 2021 for our September intake. You can find out more informaton about the programme here. If you are an employer and are interested in taking on a new apprentice or upskilling a current employee, you can find out more information here.