Marking a milestone for women in Apprenticeship
Zoe Fitzgerald, an Accounting Technician Apprentice, has become the 1000th woman apprentice in Ireland.
Until recently, Apprenticeships have been primarily offered in the more traditionally male-dominated skilled trades, and in Ireland women still account for only 5.2% of all apprentices to be registered with SOLAS, the state agency for providing Further Education and Training.
Now however, with more Apprenticeship programmes becoming available in a greater variety of sectors – including accountancy, insurance, hospitality and financial services – this gender imbalance is slowly but surely being addressed.
With SOLAS reporting a 40-fold increase in women apprentices since 2015, when only 26 were registered, the Accounting Technician Apprenticeship tops 58 other apprenticeship programmes as the top choice for women in Ireland.
Indeed, the Accounting Technician Apprenticeship alone contributes to 20% of all women apprentices registered with SOLAS which reflects the programme's consistent strong uptake by women since its foundation in 2017. Of over 300 apprentices currently undertaking the Accounting Technician Apprenticeship, more than half are women, and Zoe is a great ambassador for the programme.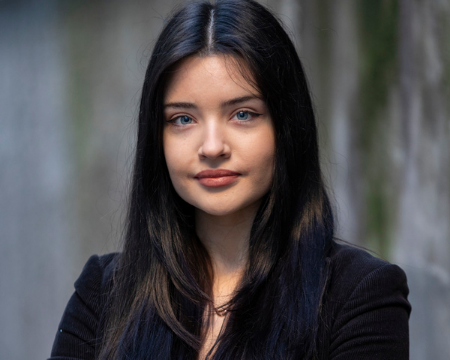 In her first year of studies with Cork College of Commerce, Zoe spends one day each week attending class online and works with her Apprenticeship employer, Cork City Council, on the other four days.
According to Mike Larkin, Director of People and Organisation Development with Cork City Council: "Apprenticeship programmes help to develop talent within the Council and provide the opportunity to train people in specific areas, and the Council with skills it needs to achieve our goals and objectives."
A Science graduate from University College Cork, Zoe explains how she first heard about Apprenticeship as an option and how she came to embark on the two-year Accounting Technician Apprenticeship.
Can you tell us a little about your own background and how you first heard about Apprenticeship as a study option?
I sat my Leaving Cert in 2015, achieving 505 points, and went on to study Science Education. During my 2nd year, I knew it wasn't really for me but I finished out the course, graduating in 2019. I then took a gap year to decide on what I wanted to do and started to look at my different options. Apprenticeship as a study route wasn't really presented to me when I was at school; the focus was very much on going straight to college to gain a degree. I then did some work experience in a DEIS school and it was great to see that Apprenticeship was very much promoted as an option there.
So, when my younger brother, Adam, was doing his own Leaving Cert, I asked him if he had considered Apprenticeship. He knew about it from school and a few of his friends were also considering it. He's currently in his second year of an Apprenticeship in aircraft mechanics and absolutely loves it.
The fact that my brother and his friends were more aware of the Apprenticeship option could be down to the fact that they attended an all-boys school, whereas I went to an all-girls school. I didn't know of anyone doing an Apprenticeship at the time and it was never presented to me as an option for after the Leaving Cert.
When my brother started his programme, really enjoying the combination of a work placement and attending college, I started to further research Apprenticeships for myself. At school, I really liked science and business, taking them for the Leaving Cert, as well as Accounting. I also enjoyed maths, figures and numbers, so when I saw the Accounting Technician Apprenticeship, it appealed to me and seemed like a great fit.
The structure of the programme, with its four days working – in my case with Cork City Council – and then studying with Cork College of Commerce the one day, is a really good balance. For me, the most important thing when studying is to be able to apply your knowledge.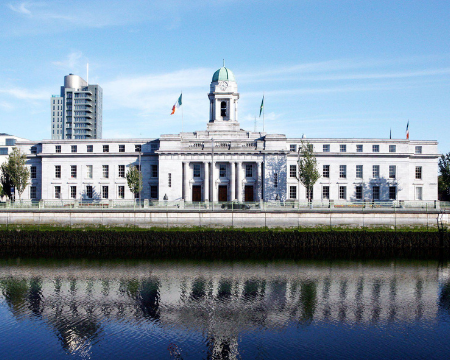 Can you take us through your typical week?
On Monday, I've college from 9am – 5.30pm. Study with Cork College of Commerce has been all online at the moment due to the pandemic. It can get a little tedious at times, but the lecturers do a really good job at changing up the structure as much as possible with video presentations and making sure it's interactive which really helps.
Then my Tuesdays at work are quite structured as I prepare the cash flow forecast for the week, so I work on that for the best part of the day. I prepare the payments for holding and the payments for putting forward. I check all of the invoice dates and work with accounts payable in different sectors because, as you can imagine, Cork City Council process a large number of payments so there's a lot work to do on that.
And then Thursdays and Fridays, different tasks are assigned to me and it changes every week which makes it interesting. At the moment, I've been doing quite a lot of work around the audit and I'm also working on VAT reconciliations from last year.
Cork City Council have been great and supported me immensely. I have a main mentor who is a financial accountant and the whole team are really helpful. They regularly check-in on me, making sure I have everything I need.
Do you think the image of Apprenticeship in Ireland is changing among your age group?
Among my own friends and class at school, I think I am the only person to have done an Apprenticeship. It's different now for those who are a few years younger, it seems to be more well-known. As I mentioned, my brother is completing his Apprenticeship and my younger sister has a few friends who are interested in pursuing it as an option. I think it needs to be introduced more widely during fifth and sixth year at school when you start to look at the CAO and think about what you want to do after the Leaving Cert.
It's great that as an option, Apprenticeship programmes are working to achieve a better gender balance. It's not something I would have thought much about before becoming the 1000th woman apprentice to be registered. If anything, I hope more girls and women consider it a worthwhile option for them to progress in their own studies and careers.
Applications to the September 2021 intake for the Accounting Technicians Apprenticeship will open on the 1st of March. You can register your interest here.
If you're an employer or manager, and are interested in either taking on an apprentice or upskilling a current employee through Apprenticeship, please contact our team to find out more: apprenticeship@accountingtechniciansireland.ie