Why we made the move to a career in accounting
How to make the move into accounting and finance in Ireland? If you're not sure where to start, hearing how other students made the transition to a career in accounting can help.
Over the past few weeks, a number of our recent graduates have been featured in the media, talking about their own backgrounds and unique experiences of studying for the Diploma for Accounting Technicians. Hear from them:
Sarah Murphy
A Politics and History graduate, Sarah discovered her affinity for accounting while working as a receptionist for an accounting software company in South Dublin, before she was due to start a Masters in Political Science.
Sarah decided to stay with the company and was quickly promoted, leaving to become a stay-at-home mum for six years. Looking to return to the workplace, the Tallaght mum decided to study for the Diploma.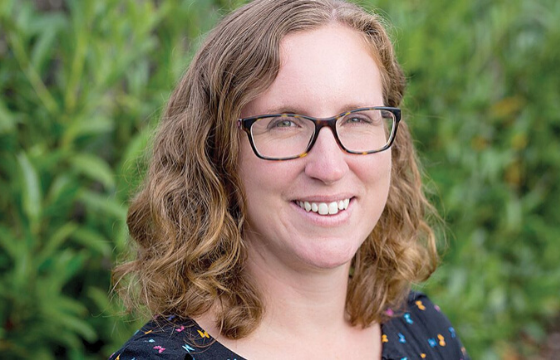 "Planning my return to the workforce in 2017, having really loved the accounting aspect of my previous job, I knew it was what I wanted to do. The Diploma helped in so many ways. After very little experience, and a long career break, I was worried.
But the Diploma made my CV stand out. Experience was mostly irrelevant, a real testament to the programme. Qualified accountants I asked all recommended it. They said it carried weight and many of them had started out that way."
Sarah is now Head of Accounts at Tallaght's TMS Environment Consultancy Ltd. and is looking to progress to further study to become a fully-qualified accountant.
Sarah's story was featured in The Echo.
************
Jo Collins
Dublin businesswoman Jo ran a taxi business for 35 years, but now she is an accounting technician with Clontarf firm Howlin, O'Rourke and Co. where she was once a client.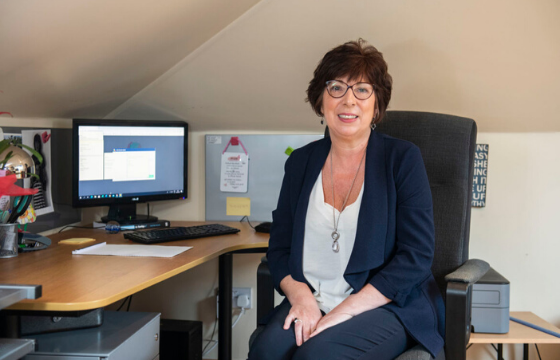 Looking for a new challenge, Jo decided to reskill and studied for her Diploma online. Setting up a second desk next to her daughter studying for the Junior Certificate, Jo very much recommends the online learning experience:
"My brain wanted something new, but I was not going to be able to go to college three times a week. I found online learning so convenient, and the student forums, at which we could all swop stories, were wonderful."
In addition to her work with Howlin, O'Rourke and Co., Jo is also an independent consultant advising on accounting software. From personal experience, she particularly recommends the need for a comprehensive understanding of accounts for small and medium business owners:
"It is suited to anyone who wants to pursue a career in accounting, not only those who are starting off in life. In an ideal world, anyone running a business would do this course."
Jo's story was featured in The Irish Times and Dublin Gazette.
************
Christopher Bradley
Sion Mills native, Christopher, is now a Tax Manager at Belfast-based Baker, Tilly, Mooney, Moore Accountants and Business Advisers.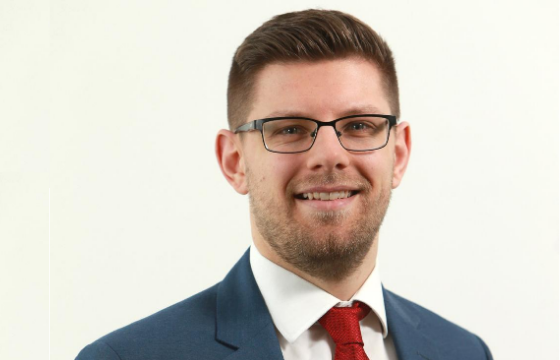 Crediting his Accounting Technician qualification for fast-tracking his career, Christopher studied for the Diploma whilst working in his previous role as a trainee in the tax team at Belfast accountants, BDO NI.
"I found the Accounting Technicians Ireland Diploma to be more in-depth and practical than my degree" – Christopher holds a 2:1 in Accounting and Finance from the University of Strathclyde.
"The Diploma helped me to cement the practical knowledge I obtained from my degree and expand significantly on it."
Christopher continued his studies to become a fully qualified accountant and was awarded first place in Ireland and thirteenth in the world in the Association of Chartered Certified Accountants (ACCA) tax exams.
Christopher's story is featured in the Strabane Chronicle, Ulster Herald and Strabane Weekly News.
************
Registrations for the Diploma for Accounting Technicians starting this September are now open. You can download our info pack for more information or register to study online.
Download our free course info pack
Required fields are indicated*